Sebuah artikel diOpishposh.com melansir 10 orang yang jenius atau punya kecerdasan tinggi (intelligence quotient).
Laman yang gemar memberitakan berbagai hal unik di dunia ini memberi judul '10 People with the Highest IQ Ever Recorded' terhadap 10 orang yang pernah melakukan tes tingkat kecerdasan.
Gambaran umum, IQ dijadikan patokan untuk mengukur kemampuan intelektual, analisis, logika, dan rasio seseorang. IQ dijadikan patokan kecerdasan otak untuk menerima, menyimpan, dan mengolah informasi menjadi fakta.
Bisa jadi ada orang yang memiliki tingkat kecerdasan lebih tinggi, namun kelebihan 10 orang itu pernah melakukan tes IQ sehingga hasilnya tercatat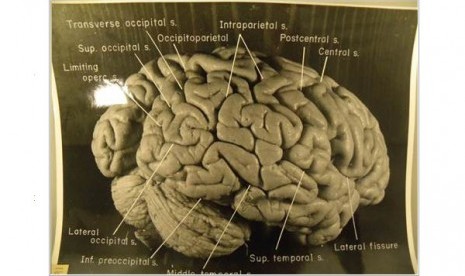 Berikut daftar namanya:
1. James Sidis, lahir dengan nama William James Sidis pada 1 April 1898 di Amerika Serikat. William Sidis adalah seorang Yahudi Rusia yang beremigrasi ke AS, dan diperkirakan dia memiliki IQ lebih 250. Angka ini tercatat tertinggi dalam sejarah dunia.
2. Marilyn vos Savant, tercatat dalam Guiness Book of World Records sebagai pemilik skor IQ sebesar 228.
3. Leonardo Da Vinci, berasal dari Italia dan memiliki IQ 220. Ia adalah seorang multitalen. Dikenal sebagai pelukis, pematung, penemu, peneliti, ahli permesinan, ahli anatomi, dan pemusik andal.
4. Johann Wolfgang von Goethe, seorang tokoh penting dalam dunia sastra Jerman. Memiliki IQ 210, dan karyanya banyak diajarkan di beberapa kampus di Indonesia.
5. Kim Ung-Yong, dalam catatan Guinness Book of Record memiliki IQ sebesar 210.
6. Gottfried Wilhelm von Leibniz, pemilik skor IQ 205 ini seorang filsuf Jerman yang berasal dari Sachen. Ia juga merupakan seorang ilmuwan, diplomat, ahli fisika, dan sejarawan.
7. Emanuel Swedenborg, merupakan seorang ilmuwan, filsuf, dan teolog Swedia. Memiliki IQ 205.
8. Thomas Wolsey, seorang Uskup Agung Canterbury. Warga Inggris ini memiliki IQ 200.
9. Hugo Grotius Writer, merupakan seorang ahli hukum di Belanda dan pemilik skor IQ 200.
10. BJ Habibie, presiden Republik Indonesia (RI) ketiga serta mantan menteri riset dan teknologi. Habibie dikenal dunia atas temuannya sebagai penemu teori keretakan pesawat terbang.[ROL]